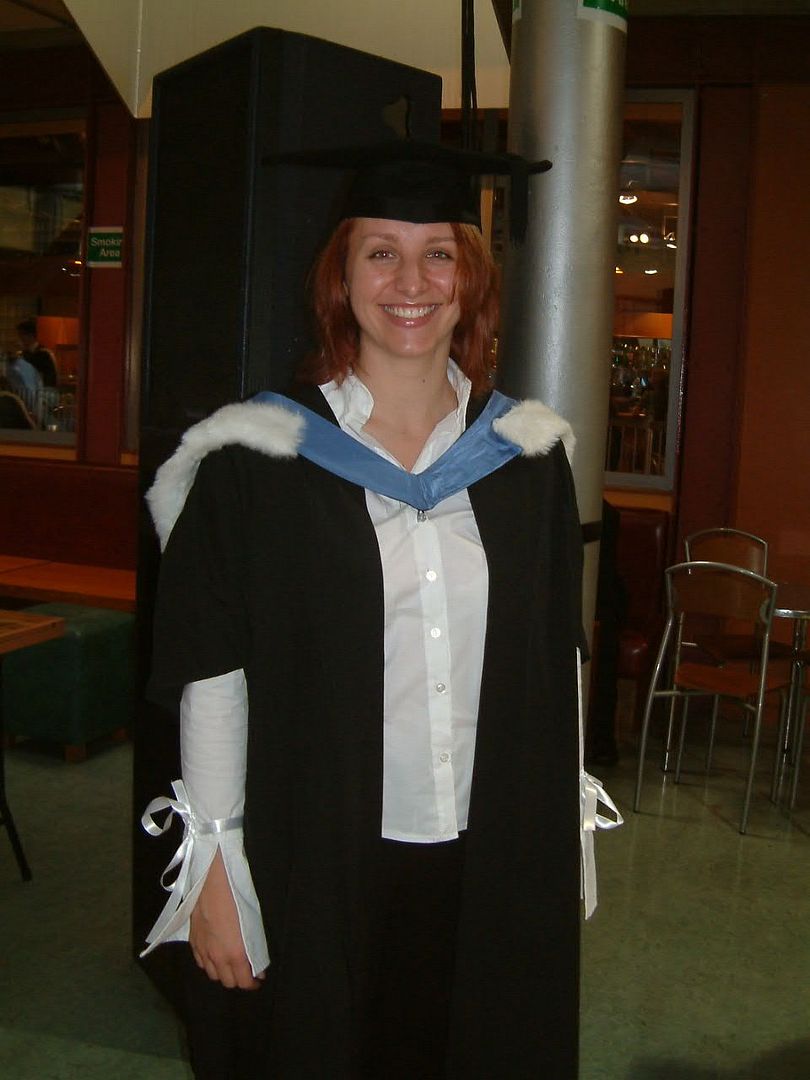 Well ladies and gents, the big event for me and any other graduand... graduation. I got the cap and gown, and wore them til I was near- ready to collapse from heat exhaution, got my picture taken until I was sick of it, and got my pretty certificate certifying that I am no longer a student but a graduate.
Just for those of you who care, here's a lovely picture of me in my robes. Yep, I felt a prat, but I wasn't the only one feeling like that.
Anyhow it was a nice day off with a fair bit of celebration *cough*drinking*cough*. Back to work tomorrow, grrr.